site version is
page last edited on 20010816
page was never integrally checked for link correctness
---
---
Interbroker organizations for the industry
This page lists organizations that provide some sort of service to brokers besides helping them to find parts.

---
Digital Market
Bought by Agile Software Corporation
---
---
ERAI
Electronic Resellers Association International

P.O. Box 1308

Plymouth, MA 02362

tel: +1-508-746-8475

fax: +1-508-746-8940
The Association was formed a few years backto track, warn and help people against unethical practices in this business.
---
Technical services
---
Chip Process
Chip Process, Inc.

Dallas

USA
---
Metals Reclamation Services
Metals Reclamation Services

2169 Marques

San Jose, CA 95125

USA

tel: +1-408-723-8528

fax: +1-408-266-0916
Our expertise is in the witnessing, recycling and refiningof precious metal from scrap electronic computer parts.
---
---
Microcom
See Partminer.
---
Part Base
Software for setting up IC databases?
---
Partminer
---
Passive Parts
(1998h2?)
"Passive Parts" is now providing a complete "on-line"electronic catalog for: Buying, selling, browsing and searchingof all kinds of passive components (only) like: capacitors, connectors, resistors, relays, inductors, switches,optos, cables, control knobs, sockets and more.

You can upload your inventory. Search or browse anyone's inventory.Receive the uploads by mail and let anyone receive your uploads by mail."Real Time" edit/modify/remove your inventory from our database.

The passive components are all organized and created in easy to use categories.Our database contains (at 199901) more than 14,000 line item passive componentsand images of the product.
---
Priority Data
Market Maker Systems Corporation

3767 Thimens Suite 270

St-Laurent, PQ H4R 1W4

Canada

tel: +1-514-333-1245

fax: +1-514-333-1489
Makes software for the electronics distribution/broker industry.
---
Services for brokers
(And their clients ?)


Date:         Fri, 18 Jul 1997 07:39:23 -0700
From:         Ron Schwinkendorf <itsron@earthlink.net>
Organization: Chip Process, Inc.
To:           ganswijk@xs4all.nl
Subject:      www.chipro.com

We are not distributors, brokers or dealers of chips. Our expertise is
INSPECTION and REPAIR of chip lead parameters from our Dallas-based lab.
We guarantee that all chip leads line up correctly (in all three axes)
with contact pads on the PWB. How can we advertise on your pages?

---
Chip brokers outside of the USA:
Chip brokers inside of the USA by first letter of name:

---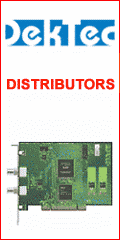 ---
---