site version is
page last edited on 20030709
page was never integrally checked for link correctness
---

---
Manufacturers of Electronic design automation (EDA) software
This list also includes program names and file formats, so you can search alphabetically for both of them.

---
ACCEL Technologies, Inc.
6825 Flanders Drive
San Diego, CA 92121-2986
tel: +1-619-554-1000
fax: +1-619-554-1019
Accel has two PCB design programs, PCAD Master Designer and Accel EDA. PCAD is for DOS and Unix, EDA is for Windows. Both from schematics until auto routing. Both unfortunately a little to expensive for home usage. (They are at it for at least 10 years now).
See also:

| | |
| --- | --- |
| local | About their PCAD mailing list |
| local | About their EDA mailing list |
---
Accolade
Accolade Design Automation, Inc.
VHDL tools

---
Ace
---
Advanced CAM Technologies
16450 Los Gatos Blvd.
Suite 110
Los Gatos, CA 95032
USA
tel: +1-408-358-4680
tel: +1-800-535-3226
fax: +1-408-358-4691
info@ecam.com
History:

---
Actel
---
Advanced CAM Technologies
See ACT.

---
Advanced Microcomputer Systems
See AMS.

---
Agilent
---
Algorex
---
Allegro
---
Altera
See the chip manufacturer Altera.

---
Advanced Microcomputer Systems, Inc.

1460 SW 3rd Street

Pompano Beach, FL 33069

USA

tel: +1-954-784-0900

fax: +1-954-784-0904

tel: +1-800-972-3733
---
Software for IC simulation.
---
Applicon
---
Aptix
---
Autoboard
I think AutoCAD can be used for PCB design too.
---
AutoEngineer
See Bartels.

---
AutoRouter
See Bartels.

---
AutoTRAX EDA
See Kovac Software.

---
Avista
Product: SpiceLink

---
Bartels System GmbH
Ottostraße 3
85435 Erding
Germany
tel: +49-8122-9729-0
fax: +49-8122-9729-10
info@bartels.de
Products: AutoEngineer and AutoRouter
CAD package for PCB design. I did not test it, Gunther Mannigel.

---
CADAES
CADAES GmbH
Geilrather Weg 42
50170 Kerpen
Germany
tel: +49-2273-54260
fax: +49-2273-550242
dieter.olschewski@cadaes.com
We have two big products to use for designing printed circuit boards:
AES Advanced Electronic System The layout system AES has been onthe market for more than 10 years.AES is an application for AutoCAD version 14.It includes the following modules: Schematic, layout, free routing, auto routing,spectra shape based routing, gerber output, 3D mechanical, Microwave, flexibel membrane PCBboards etc. and all the functionallty from AutoCAD.
Standalone gerber photoplot interface translates CAD drawingsin DXF-formats or DXF format in gerber formats.
Multilingual: German, English, French
---
(The CAD Data Store was an online business of Agilent Technologies. Agilent was part of HP until 19991118. The shop was closed during 2000.)

---
Allegro studio combines a complete PCB design solution,from design creation through PCB placement and routingand manufacturing output at an unprecedented price.
---
CADint
---
Cadnetix
---
CadSoft
info@cadsoftusa.com

Manufacturer of the "Eagle" CAD program for PCB design.

Light version for free.
---
CadStar
---
Calay
---
Calma
---
Capilano Computing
Product: DesignWorks

---
CASE
---
C.A.T.S.
Communication and Technology Systems
111 North Market Street, suite 1000-17
San Jose, CA 95113-1101
USA
tel: +1-408-971-6253
tel: +1-408-971-7940 - general info
fax: +1-408-288-4633
fax: +1-408-971-7941- general info

Specialized in real time designswith the fastest time-to-market development.

Produces the CASE ZIPC v 5.0 real time toolsfor embedded designs and offer the complete solution forany type of real-time MCU/MPU/DSP designs.

The CASE ZIPC v 5.0 is based on the "Extended HierarchyState Transition Matrix " (EHSTM) design method, the RTOSof ITRON and the powerful suite of tools.

The EHSTM design method permits user to represent anyreal time environment as the sequence of the EHSTMmatrices and in each phase of the design provides thefull RTOS support.

The CASE ZIPC v 5.0 tools extend the power of theobject oriented programming offering true concurrentand multi-thread applications. The CASE ZIPC v 5.0 toolsallow to simulate functions and performance with thefull graphical view and true visual prototyping indesign, test/debug and simulation phase.

The tools supports ICE and offer separate ICE tool-kitfor ICE developers.
---
CBDS
---
Conversion Factors, Inc.
10 South Mill Street
Pryor, OK 74361
USA
tel: +1-918-825-9300
fax: +1-918-825-9395
sbsales@edaxchange.com
sbsales@ratpack.com

Founded in 1994 to provide fast, accurate and reliableconversion utilities for CAD and EDA professionals.

Largest supplier of EDA translators in the world with over 300 different interfaces.Total number of users over 100,000 (in 199808).
---
CirCAD
See Holophase.

---
CircuitMaker
with Traxmaker
$200+$300
See Jameco

---
CNDX
---
Concept
---
Cooper and Chyan
Spectra Autorouter (Interfaces for several PCB layout programs).
It's one of the best.

---
ComSystems Integra, Inc.
454-11, Dogok-Dong, Kangnam-Ku,
135-270 Seoul, Korea
webmaster@csieda.com
tel: 82-2-578-6831
fax: 82-2-578-6836
csitech@csieda.com

Develops and present total EDA solution.Electronic/electric design automation solutions included schematic,PCB, autorouter, MCM and so on.
The CSiEDA family consists of:

| | |
| --- | --- |
| WinSchematic | Schematic capture tool |
| WinPCB | Analog and digital PCB layout design tool |
| WinRoute | Autorouting tool |
| WinSpice | Circuit Simulator |
| Win3DView | 3D Analysis tool for PCB |
Click on the entries for more information.

---
C-Spice
---
CUPL
CUPL is now owned by Altium (formerly Protel) co. Please visit www.protel.com/ for sales and support. CUPL, ABEL, PALASM all are design tools to create JEDEC fuse map for programming PLD and FPGA devices from Logic or state machine equations. They have powerful logic reduction capability.
History of CUPL:

| | |
| --- | --- |
| 1985 | Created by PCAD/Assisted Tech. |
| 1980 | Purchased by David Mot of Logical Devices (now or Forchip). |
| 200101 | Sold to Protel of Australia |
For more information on CUPL history or other related information please email us at info@forchip.com.
Source of this information:

---
CV4X
---
Daisy
---
Datacon
---
DesignSoft, Inc

Csengery u. 53

Budapest H-1067

Hungary
Products are Tina Pro and Edison software packages for designing,simulating and analyzing electronic circuits
---
Deutsch Research
Deutsch Research
SPICE

---
Douglas Electronics
Douglas Electronics
Developers of Mac-based PCB solutions

---
D-Spice
---
DUMP
---
Eagle
The "EAGLE" Autorouter can be found under
The page is widely in English and has a free trial version of the recent release 3.5 available.
Also see CadSoft.

---
ECAM [?]
They seem to have a Gerber viewer call Cam350.

---
Electronic Design Automation Companies

An EDA software manufacturers organization
---
EDIF
---
Edison
See DesignSoft

---
EDWin
$150
$280 for the deluxe
See Jameco

---
EED 3
---
ELFS
---
Encore
---
Engineering DataXpress
Engineering DataXpress, Inc.
Products and services supporting EDIF

---
ESOF
---

EWB - Ultimate
EWB - Ultimate
Electronics Workbench
Energiestraat 36
1411 AT Naarden
Netherlands
tel: +31-35-6944444
fax: +31-35-6943345
info@ultiboard.com
Marketleader in EDA tools since 1990 one of the largest providers of EDA products in the world with over 130,000 total users.
Products:

| | |
| --- | --- |
| Multisim | Spice mixed mode A/D simulation, RF design, logic syntheses, VHDL and Verilog |
| Ulticap | Schematic capture |
| Ultiboard | PCB design |
| Ultiroute | GT auto-placement and auto-routing |
---
Excellon N/C drill files
---
EZRoute2000
EZRoute2000
(Used to be EZRoute, EZRoutePro and PC-Pro)
Worldwide distributor:
Specific Instruments Ltd

5115 Georgia Street

Burnaby, B.C. V5B 1V2

Canada

tel: +1-604-291-6171

fax: +1-604-298-4274
---
Futurenet
---
GCPrevue
---
GDS
---
gEDA
gEDA
The gEDA project is working on producing a full GPL'd suite of Electronic Design Automation tools.

---
Generic
---
Gerber
---
Gered
Gered Corporation
P.O. Box 276
Allardt, TN 38504
tel: +1-888-437-3311 - Toll free, orders only
tel: +1-615-879-1515
fax: +1-615-879-1530
info@gered.com - comments
tech@gered.com - questions

---
)))) FREE DOWNLOAD (((( AUTOMATED IC LOGIC DEVICE GENERATOR
THREE YEARS IN THE MAKING..
FREE DOWNLOAD OF JOSHUA VERSION 1.0 DEMO VERSION AVAILABLE AT:
Considerable design time is spent in building different sized nands, nors, inverters, complex, etc. JOSHUA can automatically build these devices LVS and DRC clean individually or in groups in just minutes! Design rules can be easily manipulated with Gereds user friendly non-programmable Technology File. JOSHUAs STRIP GEN can automatically design and place numerous devices of all types in the order that they were inputted leaving only routing left to do! JOSHUAs Technology file options include diffusion sharing, wells, boundaries, straight and 90% legs, and much more!
JOSHUA is a PC-based tool in which output can be streamed to virtually any PC-based or UNIX based system through a GDSII file. Version 1.0 is compatible with WINDOWS 95 and NT.
Loading this program does not commit you to any purchase. This DEMO VERSION will allow you to produce devices that you can examine through JOSHUAs viewer. The full working version is necessary to create an output stream file. If you would like to purchase the full version, call 1-888-437-3311 to purchase a security dongil (key) to produce a full working version.

---
Great SoftWestern
The Great SoftWestern Co. Inc
1720 W. University Dr. Suite H
Denton TX 76201
USA
tel: +1-940-383-4434
fax: +1-940-565-1877
softwest@iglobal.net

CAD software development

SoftWest GPI for Windows 95/NT -- DXF, Gerber, HPGL viewer and translator

The AutoBoard System -- schematic and layout aids for AutoCAD
---
HILO
---
Holophase Inc.
6191 Orange Drive, Suite 6163-G
Davie, FL 33314
USA
tel: +1-954-584-0010
tel: +1-800-528-6516 - free
fax: +1-954-584-7089
webmaster@holophase.com

They wrote CIRCAD schematic/pcb software.I have used their product for several yearsand am very pleased with the ease and simplicity.It was quick to learn and yet a very powerful tool.Originally they had a MS-DOS version and have now added a windows version.
---
IBF
Ing.-Büro FRIEDRICH

Am Schwarzen Rain 1

D-36124 Eichenzell

Germany

tel: +49-6659-919-444

fax: +49-6659-919-445
The PCB- and ASIC-CAD design and simulation Software TARGET 2001! for Win95/NTis a CAD-Package with schematic, PCB, integrated database,autoplacer, autorouter, EMC-module, mixed-mode simulation moduleand shape-based autorouter-module.

(Also in English version since about 199905.)
---
I-CAD
---
ICS
Interactive CAD Systems

P.O. Box 4182

Santa Clara, CA 95056

USA

tel: 1-408-970-0852

fax: 1-408-986-0524
ICS has been marketing Schematic Capture and PCB layout software since 1986.We currently have a Windows based version of our CAD/CAE tools forcomplete end-to-end design of PCB from Schematic Capture throughAutoRouted layout and various outputs such as Gerber, DXF, NC Drill, etc.
Schematic Capture to PCB layout with Auto Routing andMechanical CAD features for Windows 95/98/NT.
---
(It swallowed PADS (and therefore ACT) in 200009.)
Innoveda, Inc.
293 Boston Post Road West
Marlborough MA 01752
USA
tel: +1-508-480-0881
tel: +1-800-873-8439
fax: +1-508-480-0882
askus@innoveda.com
Innoveda is the leading provider of Electronic Design Automation (EDA) software and services that enhance and accelerate the design and building of advanced electronic products. Unlike traditional EDA software providers, Innoveda offers a broad range of solutions focused on systems design, starting from the earliest stages of design definition straight through bare board fabrication. By supplying you with state-of-the-art, integrated solutions, Innoved eliminates critical obstacles from your electronic system design process - guiding you quickly and successfully through to volume production. p - Having built a user community that far exceeds 100,000 installations, Innoveda has gained experience and understanding about our customer's needs. Innoveda is dedicated and focused on meeting these evolving needs, and responding quickly to them. Customers include companies in the telecommunications, automotive, aerospace, computer, and consumer electronic industries.
Having built a user community that far exceeds 100,000 installations, Innoveda has gained experience and understanding about our customer's needs. Innoveda is dedicated and focused on meeting these evolving needs, and responding quickly to them. Customers include companies in the telecommunications, automotive, aerospace, computer, and consumer electronic industries.
Products are amongst many others:

Blazerouter
CAM350
FabFactory
HDLScore
PowerBGA
PowerPCB
---
Insight
Insight Development Corporation

tel: +1-800-825-4115
They sell a product called 'Squiggle'.

Squiggle is an indispensable tool for preparing "viewer friendly"CAD-generated designs and illustrations.

Squiggle enables you to create drawings that are more approachable,allowing your clients to feel more comfortable with your design process.

Squiggle works with all the popular CAD programs, allowing you totransform HPGL and HPGL/2 plot files into hand-drawn art ina matter of minutes. Squiggle allows for the customization of variableline combinations, and allows the user to vary the width and color of up to255 lines with an unlimited number of hand drawn styles to each line.

You can choose from a range of seven preset styles that range from"carefully sketched with a drafting pen" to "scribbled on the back of anapkin."

Each line is drawn independently, and results are not precisely predictable-just like drawing done by the human hand. Styles can be combined into oneimage and pen effects can be can be saved into templates to create custom,"in-house" styles.
---
Intel AD
---
Intergraph Corporation

---
Intusoft
---
IPC356
---
Island Logix
Island Logix Inc.

P.O. Box 157

Waulegan, Illinois 60079

USA

tel: +1-888-847-0080
Developer of VisualSpice 32-bit analog and digital and mixed modeschematic capture and simulation.Perfect for students, hobbiests, technicians and engineers.
---
IVEX Design International
IVEX's Windraft and Winboard: Free for 100 pins, autorouting costs extra.

---
Kovac Software
Kovac Software

Fair Oak, Skeath Lane

Sandon Bank, Stafford ST18 9TD

England

tel: +44-1889-508094
May 30, 2002. Kovac Software, a leadingdeveloper of Windows based 2D and 3D graphics software, is pleased toannounce the availability of AutoTRAX EDA, a desktop electronic board-leveldesign software suite for FREE! It is not a demo program and contains notimeouts or limits. It is truly free...

AutoTRAX EDA combines schematic capture, circuit simulation,PCB layout and 3D modeling of both parts and the final board with extensiveCAM integration.

What's the catch? "Well there really isn't one!" Says IlijaKovacevic, founder of Kovac Software. "After our recent successes developing3D software for Template Graphics Software in San Diego and the awardwinning 2D interactive form designer for the e-forms management productmarketed by Cardiff Software, Inc., in Vista, California, we reviewed thecurrent electronics CAD market. While it appears to be flooded withproducts, upon closer examination there is a lot of consolidation at the topend. It reminds me of the story of big fishes eating little fishes etc.Meanwhile at the bottom end there are a lot of 'one man garage products'that are going nowhere. What does this mean for the design communit?, Wellas is usual in industries when the main players such as Mentor Graphics,Cadence and Altium are swallowing up their competitors, prices remain high.For example, just look at Altium's new Protel DXP product which is to bepriced at $7,995US. This is certainly not good news for the designengineering industry."

"The time is now ripe for someone to 'put a cat among thepigeons' and provide a viable alternative. Similar to the way Lunix shook upthe Unix business, the board level EDA industry needs a fresh alternativethat has been designed for the 21st century, not a collection of programseach with a different look and feel bundled together"

Why AutoTRAX EDA? "Here at Kovac Software we have taken afresh look at the desktop EDA market and have coupled our extensiveexperience in user interfaces, 2D/3D graphics and simulation together withthe latest software design methodologies to rapidly develop the next stagein EDA software. Kovac Software is working with leading CAD suppliersSolidworks and Autodesk to integrate the electronic design cycle and themechanical design cycle. No longer can electronic designers 'throw thefinished PCB over the wall' to the mechanical designers saying 'can yousqueeze that in somewhere'".

Schematic Capture and simulation. AutoTRAX EDA features apowerful drag and drop schematic capture module with integral SPICEsimulation and virtual instruments giving the user a virtual electronicsworkbench with oscilloscopes, function generators, spectrum analyzers andmany others. Tight design rules prevent invalid designs such as schematicswith wires going nowhere or connected to blank space.

PCB Designer. The schematic capture module is tightlyintegrated with the PCB designer. The engineer can rapidly create theirfinal boards using the PCB design wizard. The fast interactiveautolayout/autorouter ensures an accurate error free design within a shorttime.

3D solid modeling. In order to ensure that the design willintegrate with the mechanical enclosure, AutoTRAX EDA incorporated theunique Active3D solid modeler to provide views of the final board andcommunicate the design to third party CAD/CAM programs. The Active3D partdesigner is truly a pleasure to work with. The designer can create basicparts, drag and drop pre-made parts from the design gallery and add parts tothe design gallery. Next materials can be dragged from the design libraryand placed onto parts. A built in photorealistic renderer provides aprofessional photographic quality image for incorporation into otherdocuments.

CAM collaboration. Finally the designer can send theirfinished work to production using AutoTRAX EDA's comprehensive CAMinterfaces. Kovac Software is working closely with SolidWorks and Autodeskto provide a complete desktop design solution.

Open database. All the modules are tied together viaAutoTRAX EDA's distributed open format part database.

"The desktop EDA industry is about to get a wake-up call!"says Ilija Kovacevic with a wry smile.

AutoTRAX EDA is available for free download fromthe site complete with printable Adobe PDF manuals. Inaddition printed copies of the manual can be ordered on-line.
About Kovac Software:
Kovac Software was formed in 1990 and has developed many'shrink wrap' 2D and 3D computer graphics programs. These were distributedvia offices in San Diego and Tokyo. In addition Kovac Software has developedcomponent software for leading companies such as Silicon Graphics,Solidworks, IMSI and PTC.

Recently Kovac Software developed the award winning formdesigner for Cardiff Software in southern California, see www.cardiff.com/.
About Ilija Kovacevic:
Ilija Kovacevic received his B.Sc.(Hons) in physics atBirmingham University. After working in the electronic industry at bothNational Semiconductor and Motorola, he founded Kovac Software. His mainresearch interests are in computer simulation and making complicatedsoftware seem simple. In his spare time he combines cycling with competitivepower lifting. He is the 1990 British 125 kg powerlifting champion.
Logicad
See Logitronics (a couple of entries lower on this page).
---
See Logical Devices and Forchip.

---
Logitronics
Logitronics, Inc.

PO Box 991

Arden, NC 28704

USA

tel: 1-828-684-6846

tel: 1-800-430-6846 Sales

fax: 1-828-684-6846
Developer of LOGICAD component library for ACCEL and Tango CAD software,supplier of MASTER series hand-held test equipment and providerof various engineering services and web site development.
---
Mahle
Mahle GmbH
Randeckstraße 3
D-73230 Kirchheim/Teck
Germany
info@ecam.de
German distributor of Bartels and ACT.

---
McCAD
---
Products:

SmartPCB
SuperCad and SuperPCB: About $400 for layout and PCB, but with autorouter.
---
Mentor Graphics Corp.

Software for chip design.
---
Merlin PCB Designer, a free shareware package to route printed circuit boards using CorelDRAW.
---
---
Micro Code Engineering
tel: +1-800-419-4242

They make 'Trax Maker' and 'Circuit Maker'.

Many high-end features for a reasonable price.

Easy to learn and use.

Each program is advertised for $299 dollars.

They have no pin limits.

(Be careful, many low cost or entry level PCB packages are virtuallycrippled by pin restriction usage. A fact that you usually have tospecifically ask in order to discover.)

Trax Maker and Circuit Maker seem to support many standards (Protel,Tango, RS274X, Gerber, Excellon N/C drill files SPICE3f5/XSPICE-basedsimulation).

It supports up to 6 layer designs, has an autorouter and a 2,000component library (Circuit Maker has 4,000 models).

These packages have everything that I want and more.
---
MicroSim
No data available yet.
Look also under simulators in the ABC.

---
MINC
Multisim
See EWB - Ultimate

---
Multiwire
---
OHDL
---
Optotek
---
OrCAD Systems Corporation
3175 N.W. Aloclek Drive
Hillsboro, OR 97124
USA
tel: +1-503-690-9722
fax: +1-503-690-9891

PCB design software
Just bought Orcad for Windows ver 7. Not cheap at the equivalent of $4000, but very powerfull. Couple of nasty undocumented features though. Only usefull if you make your boards via Gerber files, the printing/plotting support is lousy!
Nic <nvdw@wasp.co.za>

---
Pacific Numerix
Software for chip design (autorouters) and simulation.
---
(Bought ACT. Was merged into Innoveda in 200009.)
PADS Software, Inc.

---
PC-800
---
PCAD
See Accel.

---
PC-800
---
PCB123
See:

PCB123 takes the guesswork out of designing your circuitry! We've incorporated specific manufacturing rules into our software so you don't have to wonder if your design will be put "on hold" for a small space or a missing drill file. When you place your order, a design check will inform you of any potential manufacturing hazards that may have inadvertently been created.
---
PC-Net
---
PC-Pack
---
PC-Pro
Now called EZRoute

---
PC-Trace
---
PDIF
---
P-DUMP
---
Perform
---
PLDN
---
PowerLogic
---
PowerPCB
---
PriCAD
PriCAD PCB Layout Design

Broekstraat 91

6828 PN Arnhem

Netherlands

tel: +31-26-4437010
---
Prisma
---
ProCAD
---
Protel
Protel
Protel International Limited

Level 3, 12a Rodborough Rd

Frenchs Forest, NSW, 2086

Australia

tel: +61-2-9984-0016 - Australian Sales

fax: +61-2-9984-0017 - Australian Fax

tel: +1-801-224-0333 - US Sales

fax: +1-801-224-0558 - US Fax

sales@protel.com.au - Australian Sales
Protel International Limited (ASX: PRI) is a leading global developer and supplierof desktop electronic design automation (EDA) software for the Microsoft Windows environment.

Protel software is used for electronic design and development across many industriesincluding telecommunications, defense, medicine, science and consumer electronics.Protel's customer base includes IBM, NASA, Motorola, Hewlett-Packard, Canon,Fujitsu, NEC, Sony, BMW, Alcatel, Daimler Benz, Philips, CSIRO, Nokia and Telstra.

Protel was founded by Nick Martin in 1985and by 1991 the company had firmly established itself as a key player in the EDA industrywith the release of the world's first Microsoft Windows based EDA tool.Since that time, Protel has continued to apply the most advanced software design methodsto create powerful, easy-to-use and affordable solutions to electronic designersthroughout the world.
---
PST
---
Quicklogic
---
RATS
---
Redac
---
Router Solutions
Router Solutions
wolfgang@rsi-inc.com (Wolfgang Schenke)

We at Router Solutions have developed a shareware CAD file viewer.

The software is called CAMCAD. It is a Windows based viewer forGerber, DXF, HPGL etc.. and freely available at our site.
---
RS274X
---
Schema
---
Scicards
---
Simucad
Simucad
Logic Simulation EDA software

---
Sirius 2000
Sirius 2000

Valturska 79/VI

Pula

Croatia

tel: +385-1-6551452
---
Specific Instruments
This is the authorized supplier of EZRoute.

---
Spectrum
---
SPICE
---
---
SuperCAD
See Mentala.

---
SuperPCB
See Mentala.

---
SynaptiCAD
SynaptiCAD Inc.
Timing diagram drawing and analysis.

---
Synario PCB
---
Tango
---
Tanner EDA
Tanner EDA
2650 E. Foothill Blvd.
Pasadena, CA 91107
USA
tel: +1-626-792-3000
fax: +1-626-792-0300
sales@tanner.com
A developer and supplier of affordable, easy to use, yet powerful PC based design tools for IC, MCM and MEMS* applications. Tanner EDA offers a full range of design solutions including schematic entry, simulation, layout and verification. Training classes, custom library creation and analog/digital design consulting is also available.

---
Telisys
---
ThEDA
---
TimberWolf
TimberWolf offers autorouters.
---
Tina Pro
See DesignSoft

---
Traxmaker
---
Trilogy
---

Ultiboard
See EWB - Ultimate

Ulticap
See EWB - Ultimate

Ultiroute
See EWB - Ultimate

---
UniCAD
---
Valid
---
Vanguard
---
Vectron
---
Veribest
---
Verilog
---
VHDL
---
---
Vista
---
VisualSpice
See:

---
Visula
---
VST
---
WinBoard
See IVEX.
$150+150
See Jameco.

---
(Program by CSI)
3D Analyzer for MS Windows 95/NT
3D display feature based on powerful OpenGL graphic engine
Updation PCB layout interconnected with WinPCB
Support 3D Library (not silkscreen elevation)
Rotation, Zooming in and out library
Creation of ASCII and/or binary file type
3D display by choosing one among PCB components
Support user-defined 3D library using 3D Library Generator
Creation of 3D library for other PCB CAD files

---
WinDraft
See IVEX.

---
(Program by CSI)
PCB Layout Editor for MS Windows 95/NT
Support auto placement and matrix/circle placement features
Support powerful shape-based auto router
Capability of drawing slope pattern
Capability of drawing free-style circular pattern
Creation of tear drop
Support copper and copper pour
Support auto power plane
Drawing PCB layout using Board Builder
Support real-time DRC
Support Gerber edit
Panelization of PCB Gerber
256 layers available
Support auto jumper for analog design
Compatible with PADS/CADSTAR/P-CAD job data
Screen display with high speed using Dynamic Zoom and Scroll feature

---
(Program by CSI)
Schematic Capture for MS Windows 95/NT
Hierarchical management using Project feature
Libary management using Library Manager
Screen display with high speed using Dynamic Zoom and Scroll feature
Connection and exchange with OA softwares such as MS Word, MS Excel
Support Windows Metafiles(WMF)
ERC feature using Error Debugger
Support various netlist format
Extraction of circuit analysis data for PSpice
Dynamic Link connected to WinPCB without netlist
Compatible with OrCAD library (except for Windows version)

---
Wintek
category = Produce PCB CAD programs
Wintek Corporation
product: HiWire II
type: PCB/SCH/Autorouter CAD software
Comment by Erik Margan <erik.margan@ijs.si>:
WOW:
Best, fastest, user-friendly
Super stable: zero crash rate in 8 years!!!
Low learning time:

20 minutes for 90% of functions
2 hours for 99.45% of functions
2 weeks for 100%
BOOH:
OpSys: DOS-6.xx, but works OK with Win9x
Requires a dongle on PRN-port
No automatic numbering of parts
In the last 18 years I have tried more than 20 major brands of PCB CAD software, following nearly all updated versions, but none was so easy to work with.

---
Wire List
---
XNF
---
XSPICE
---
Xylinx
---
Zuken
---
E-mail about PCB CAD packages
---

Date:    19971110
From:    Radhakrishnan
To:      Multiple recipients of list CHIPDIR-L
Subject: pcb router

I want to buy a very good pcb routing tool. I have got orcads front end tool for schematic entry and placement(PCB386+). I am looking for router that can now do the routing as the orcad router has not met my expectations.
K. Radhakrishnan,
Senior design executive,
Cg-coreEl logic systems, Pune, India

---

Date:    19971110
From:    Tinco Brouwer
To:      Multiple recipients of list CHIPDIR-L
Subject: Re: pcb router

There are many pcb routing tools. If they are good or bad for your work is difficult to say. It depends on what you need to route (single, dual, or multilayer; size; smt/through hole; emc; groundplanes; forward/backward annotation, design rules check etc.). And it depends on how much money you want to spend. And it also matters if it has to be a windows program, unix, dos or other environments. We are happy with our PCAD MD8.6 but others may have different opinions. PCAD MD8.6 with a shapetech router is not too bad but it will be expensive.
The famous chipdirectory has a page with some pcb routing tools. Look on the homepage for Manufacturers and follow the link to CAD programs.
The Institute for Interconnecting and Packaging Electronic Circuits (IPC) is a trade association representing over 2200 companies in the electronic interconnection industry worldwide. If you follow the design link from their homepage you will find info about email forums about pcb layout, links to many suppliers of layout software and more. On their email forum (they have also an archive on the web) you can get lots of info. www.ipc.org/
Regards,
Tinco Brouwer, Afdeling Elektronica, Faculteit der Biologie, Vrije Universiteit

---

Date:         19971110
From:         Kerry Berland
Organization: Fat City Network Services, San Diego, California
To:           Multiple recipients of list CHIPDIR-L
Subject:      Re: pcb router

Try Protel.
We use their systems for schematic capture and PCB layout. Not the least expensive, but professional quality, good support. From what I can gather from conversations on this group and others, the really low cost systems ($500- $1000 USD) don't work too well....

---

Date:         19971110
From:         Amer Alshawa
Organization: Fat City Network Services, San Diego, California
To:           Multiple recipients of list CHIPDIR-L
Subject:      RE: pcb router

Use eagle! it is good from CadSoft

---

Date:    19971110
From:    MCROLNK
To:      Multiple recipients of list CHIPDIR-L
Subject: Re: pcb router

We use POWERPCB from PADS with the Spectra Autorouter and always are able to 100% complete the design.
Regards
Paul Humphreys

---

Date:    19971110
From:    David Timmins
To:      Multiple recipients of list CHIPDIR-L
Subject: RE: pcb router

We use Protel, which I think can talk to OrCad. Look at www.protel.com.au/

---

Date:    19971110
From:    Keith B.
To:      Multiple recipients of list CHIPDIR-L
Subject: Re: pcb router

I use the PADS PowerPCB with the autospectra router and Viewlogic's Viewdraw for schematic capture.
I have also used Orcad's capture and layout programs and found them to be non intuitive. It seems you have to do everything backwards to what you would expect.
Orcad is pretty much has a set price for their packages where with PADS you can get what you need.
I like the PADS best!!!
Keith Bellows

---

Date:    19971110
From:    Steve Baldwin
To:      Multiple recipients of list CHIPDIR-L
Subject: Re: pcb router

Several people have mentioned their favourite CAD packages here already. The Specctra router is the tool you really want for autorouting. IMHO, products like PADS, Protel, Ultiboard, or whatever, are merely a means to create the parts and get the design into Specctra. I have used all of those products over the years and each have their good and not so good points. I don't think it is reasonable to say that X is better than Y. Only that I am more familiar with X or that X is missing a feature that I used a lot with Y. I've tried many of the autorouters that have been offered, too. Again, some perform quite well under particular circumstances, but no board designer really expects to have all the work done for them.
The Specctra though, really is in a league of its own. You can throw a board at it,straight out of the box and it will both succeed and do a reasonable job. You then have the ability to control it by putting rules on to nets, regions, components, layers, etc. The rules are in the form of a programming language and that gives you the ability to tell the router what you can see and it can't. You can have the rules change as the routing progresses. The flexibility is excellent. This software was obviously written by people who have done a lot of PCB design themselves. It really shows.
Not suprisingly, it isn't cheap. If that doesn't deter you, they have an auto-placement that actually works too. Then there is DFM, semi-manual routing, route rules based on crosstalk, impedance, etc. The list goes on (well beyond my budget).
I'm not associated with them in any way, other than being a very satisfied user.
Steve

---

Date:    19971111
From:    Dirk Stieler
To:      Multiple recipients of list CHIPDIR-L
Subject: Re: pcb router

Kerry Berland:

Try Protel.
We use their systems for schematic capture and PCB layout.

I also use the Protel schematic and PCB system. It's o.k., but the autorouter is not very good, I think.
Paul Humphreys:

We use POWERPCB from PADS with the Spectra Autorouter and always are able to 100% complete the design.

That's right, the Specctra-Router is really great. It's possible to export the PCB from Protel to Specctra, and the result is always good!
Regards
Dirk

---

Date:    19971111
From:    Jan Zumwalt
To:      Multiple recipients of list CHIPDIR-L
Subject: Re: pcb router

I use Circuit Maker which has Trax Maker incorporated into it (MicroCode Engineering). I believe it is probably about the best for under $600. I would not recommend it to someone working all day but for someone such as myself where I may cut a PCB about every week or so it is just right.
They supply a demo at on their site (Sorry I don't have a URL handy).

---

Date:    19971111
From:    bobsmith@i2020.net
To:      Multiple recipients of list CHIPDIR-L
Subject: Re: pcb router

I have found the autorouter module in the Eagle PCB package by CadSoft to do a surprisingly good job for a low-cost PCB CAD tool.
Try www.cadsoftusa.com/ or info@cadsoftusa.com
The whole package (schematic capture, board editor, autorouter) goes for about US$1200.00 and does amazingly good work for the price.
Bob Smith

---
Free Unix/Linux EDA software
---
See also
---
See also
---
Other sites with a database of products and their manufacturers

---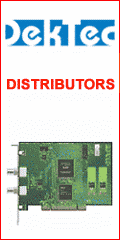 ---
---